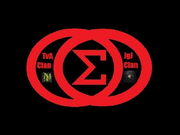 La
Cuarta Junta del Gobierno Provisional
fue la cuarta reunión, de carácter ordinario, del
Gobierno Provisional de la Confederación Sigma
.
Se efectuó el 04 de Noviembre de 2012.
Asistentes
Klesk Araki (Asistió como Supremo Líder)
Lucaso Kekulé (Asistió como Consejero; Conquistador Supremo Confederado)
Inasistentes
Temas tratados
No se habló demasiado en esta junta, debido al poco tiempo disponible de discusión y por la falta de dos Consejeros.
En primer lugar se discutió de la creación de una Página Web, de un Foro y de una Wikia para la Confederación.
Dentro de unas semanas comenzaría la búsqueda de servidores para crear el foro y la página web. La wikia ya estaba construida y se estaban agregando artículos, haciéndolo público cuando se determine que hay una cantidad suficiente de artículos para su promulgación.
Finalmente, se habló de la creación de una Constitución Política y de Leyes. Se determinó que el Supremo líder, en la próxima junta ordinaria, enviaría un modelo de ambos reglamentos y el Consejo lo revisaría para ver si aprobarlo o no.
Ad blocker interference detected!
Wikia is a free-to-use site that makes money from advertising. We have a modified experience for viewers using ad blockers

Wikia is not accessible if you've made further modifications. Remove the custom ad blocker rule(s) and the page will load as expected.