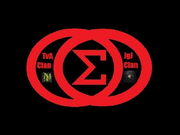 La
Décima Primera Junta del Gobierno Provisional
fue la décima primera reunión, de carácter ordinario, del
Gobierno Provisional de la Confederación Sigma
.
Se efectuó el 23 de Diciembre de 2012.
Asistentes
Inasistentes
Temas tratados
En primer lugar se rechazó, de manera unánime, la propuesta de crear el R.E.C, (Registro de Exploración de los miembros Confederados) en donde cada miembro daría un pequeño informe sobre su actividad en la Confederación de manera mensual. Este sistema, si bien estaba inspirado en el RDO y RDOM de la Legión, y del RAV de la Armada, no logró el apoyo esperado del Consejo.
En segundo lugar se aprobó la creación de un Hotmail Oficial de la Confederación Sigma, el cual sería el siguiente:
CSigma@hotmail.com
El mismo fue creado por Klesk Araki y Black Aldrich el 04 de Enero de 2013.
Finalmente se aprobó la moción del Consejero Black sobre su propuesta a que la Confederación pague un servicio de hosting, cuyos gastos y demás sería relegado a su cargo. Esta nueva atribución del Consejero; Comandante en Jefe del Ejército Confederado fue ratificada por el Supremo Líder.
Ad blocker interference detected!
Wikia is a free-to-use site that makes money from advertising. We have a modified experience for viewers using ad blockers

Wikia is not accessible if you've made further modifications. Remove the custom ad blocker rule(s) and the page will load as expected.