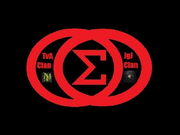 La
Décima Segunda Junta del Gobierno Provisional
fue la décima segunda reunión, de carácter ordinario, del
Gobierno Provisional de la Confederación Sigma
.
Se efectuó el 30 de Diciembre de 2012.
Asistentes
Klesk Araki (Asistió como Supremo Líder)
Bogy Sayuki (Asistió como Consejero; Científico Supremo en Investigación Y Desarrollo de la Confederación)
Inasistentes
Temas tratados
Como última junta del año, se esperaba poder determinar los temas faltantes en vista de que faltaba poco tiempo para que la Confederación se fundase. Sin embargo, la ausencia de dos Consejeros provocaron que no se pudiese parlamentar la cantidad de mociones esperadas.
En primer lugar, se daba fin al Festival Verga del Mar, luego de que el Consejo rechazara su implementación en la Confederación. Esto causó sorpresa de Klesk Araki, quien veía al festival como una instancia de unión, sin embargo decidió no ratificar su inserción en el clan, en respeto a la sugerencia del Consejo.
En segundo lugar, se aprobaron las Condecoraciones diseñadas por el Supremo Líder, que habían sido mandadas a realizar en la Octava Junta de Gobierno Provisional. Estas Condecoraciones, luego de haber sido aprobadas, fueron ratificadas por el propio Klesk.
Finalmente, se aprobaron y ratificaron la variedad de Tags Confederados para todos los cargos confederados existentes hasta la fecha.
Ad blocker interference detected!
Wikia is a free-to-use site that makes money from advertising. We have a modified experience for viewers using ad blockers

Wikia is not accessible if you've made further modifications. Remove the custom ad blocker rule(s) and the page will load as expected.