« Me tengo que ir, chau » - FranProGamer.
FranProGamer es un civil de la Confederación Sigma.
Confederación Sigma
Ingresó el 04 de Marzo de 2014 a la Confederación Sigma, reclutado por Kalias RisingFeather.
Iba a participar en la Copa SkaarjFifa Confederación 2015, formando parte del Equipo TeamForDeads, pero abandonó luego de dos encuentros amistosos y no alcanzó a debutar en el torneo.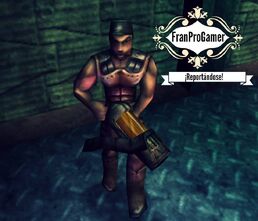 Ad blocker interference detected!
Wikia is a free-to-use site that makes money from advertising. We have a modified experience for viewers using ad blockers

Wikia is not accessible if you've made further modifications. Remove the custom ad blocker rule(s) and the page will load as expected.