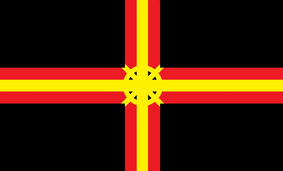 El Monitum Belli (Advertencia de Guerra) es una de las Categorías dentro del Estado de Guerra de la Confederación Sigma, En donde, su principal característica es cuando empiezan los tratados diplomáticos con el ente hostil antes de que comienze una nueva Guerra. El Supremo Líder es el único que puede decretar éste estado.
Características
Cuando los problemas entre los confederados contra el ente hostil se maximizan, es cuando éste estado se decreta y el Supremo Líder envía al Cónsul General Confederado a tratar las relaciones diplomáticas con el ente hostil. 
Antes de la Reforma de Facciones de 2015 se enviaba al Consejero; Ser Supremo en Creencia Y Religión Confederada en vez de al Supremo Embajador. 
Veces Usado
Hasta el momento, se ha usado una vez, durante la Reunión Extraordinaria del Gobierno de la Confederación, el 27 de Enero de 2013 hasta el 30 de Enero del mismo año, por problemas diplomáticos serios con Tiago.
Ad blocker interference detected!
Wikia is a free-to-use site that makes money from advertising. We have a modified experience for viewers using ad blockers

Wikia is not accessible if you've made further modifications. Remove the custom ad blocker rule(s) and the page will load as expected.