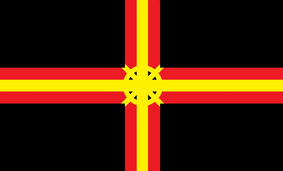 El Prima Monitionem (Primer Aviso) es la Categoría mínima dentro del Estado de Guerra de la Confederación Sigma, En donde, su principal característica es cuando comienzan las hostilidades contra el ente hostil. El Almirante Comandante de las Fuerzas Interestelares Confederadas o el Supremo Líder son los que pueden decretar éste estado.
Características
Cuando la paz dentro de la Confederación Sigma se ve alterada por algunas hostilidades y algunos conflictos de algunos miembros contra un ente hostil, es cuando se decreta éste estado, en donde el gobierno se pronuncia con pedir al ente hostil que pare sus hostilidades con los miembros de la Confederación Sigma con qué, a cambio, los miembros pararán de tener la actitud hostil a cambio de que el ente hostil también lo haga.
Veces Usado
Hasta el momento, Nunca se ha usado el Prima Monitionem por algún conflicto bélico.
Ad blocker interference detected!
Wikia is a free-to-use site that makes money from advertising. We have a modified experience for viewers using ad blockers

Wikia is not accessible if you've made further modifications. Remove the custom ad blocker rule(s) and the page will load as expected.