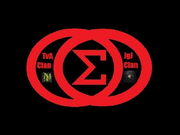 La
Sexta Junta del Gobierno Provisional
fue la sexta reunión, de carácter ordinario, del
Gobierno Provisional de la Confederación Sigma
.
Se efectuó el 18 de Noviembre de 2012.
Asistentes
Temas tratados
En primer lugar, se aprobó la fundación del S.C.I, un organismo secreto, cuya información sobre su función e integrantes deberá mantenerse íntegramente clasificada.
En segundo lugar, se denominó a Lucaso Kekulé como, oficialmente, un Pendejo.
Ad blocker interference detected!
Wikia is a free-to-use site that makes money from advertising. We have a modified experience for viewers using ad blockers

Wikia is not accessible if you've made further modifications. Remove the custom ad blocker rule(s) and the page will load as expected.